The holiday season will soon be upon us. Now is a great time to get a jump on things and start planning your seasonal decorations ahead of time. That will leave you more time to enjoy this very special time in what has been, to say the least, a strange year.
The first (and most important) step in planning your home's holiday decor is to design your color theme. For each room, take a look at the wall colors and choose complementary tones that really let the wall color shine. Do you have a feature wall you want to showcase? Would you prefer a more toned down look, or do you want something more bright and fun? Here are some ideas on how to highlight your wall colors to give you a starting point.
KEEP IT NATURAL
The beauty of this concept is that it works perfectly with just about any wall color. When creating your holiday look, bring in lush tree garlands (either real tree branches or fake), decorative elements made from natural wood, cinnamon sticks as accents, and silver or gold metallic highlights. For your tree, try a garland of burlap ribbon, highlighted by warm white lights and metallic ornaments.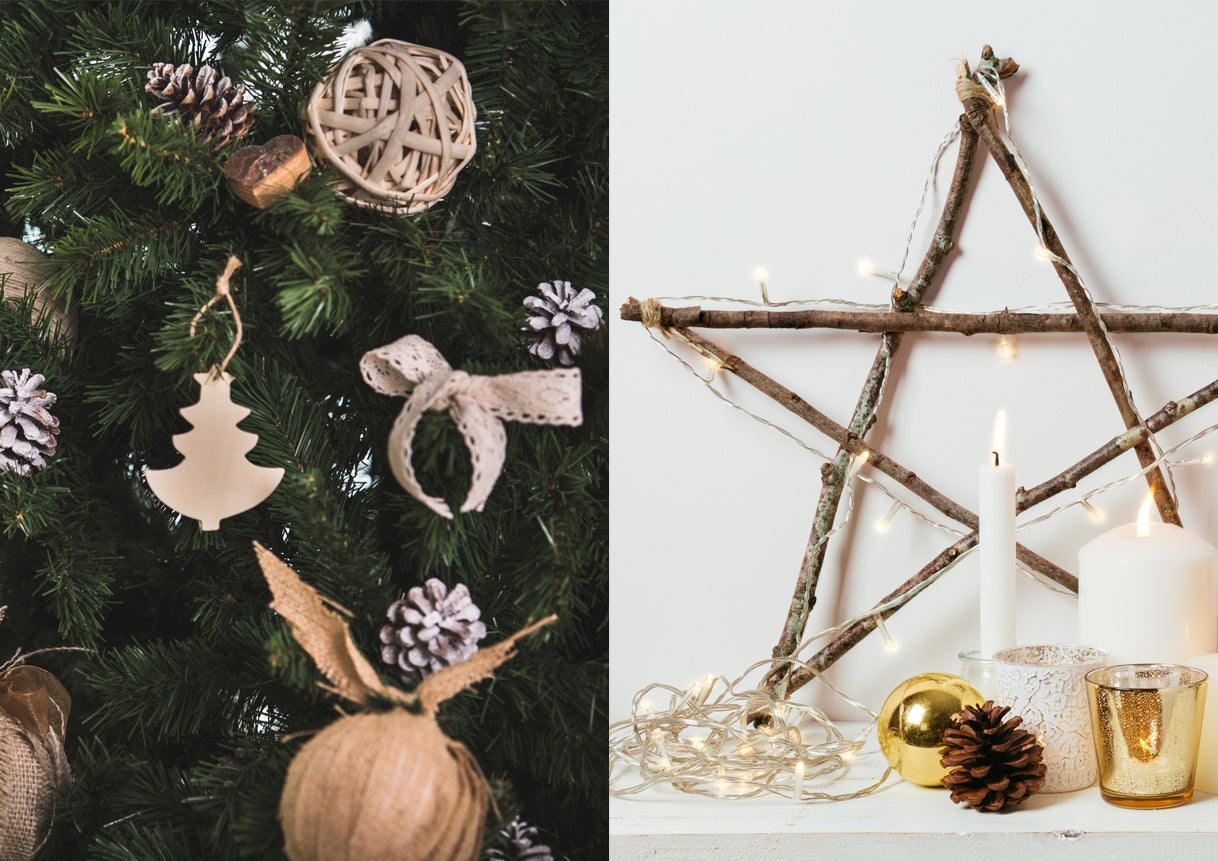 CREATE AN INDOOR WINTER WONDERLAND
This look is perfect for those who already have white walls or use white heavily in their space. For dressing your dinner table, start with a crisp white tablecloth and add pops of cranberry red through candles, napkins, charger plates, and even real cranberries in your centerpiece.
If you're really feeling bold, go with a bright white artificial tree. Add a white garland in a soft and warm texture, and add pops of bright red with ornaments.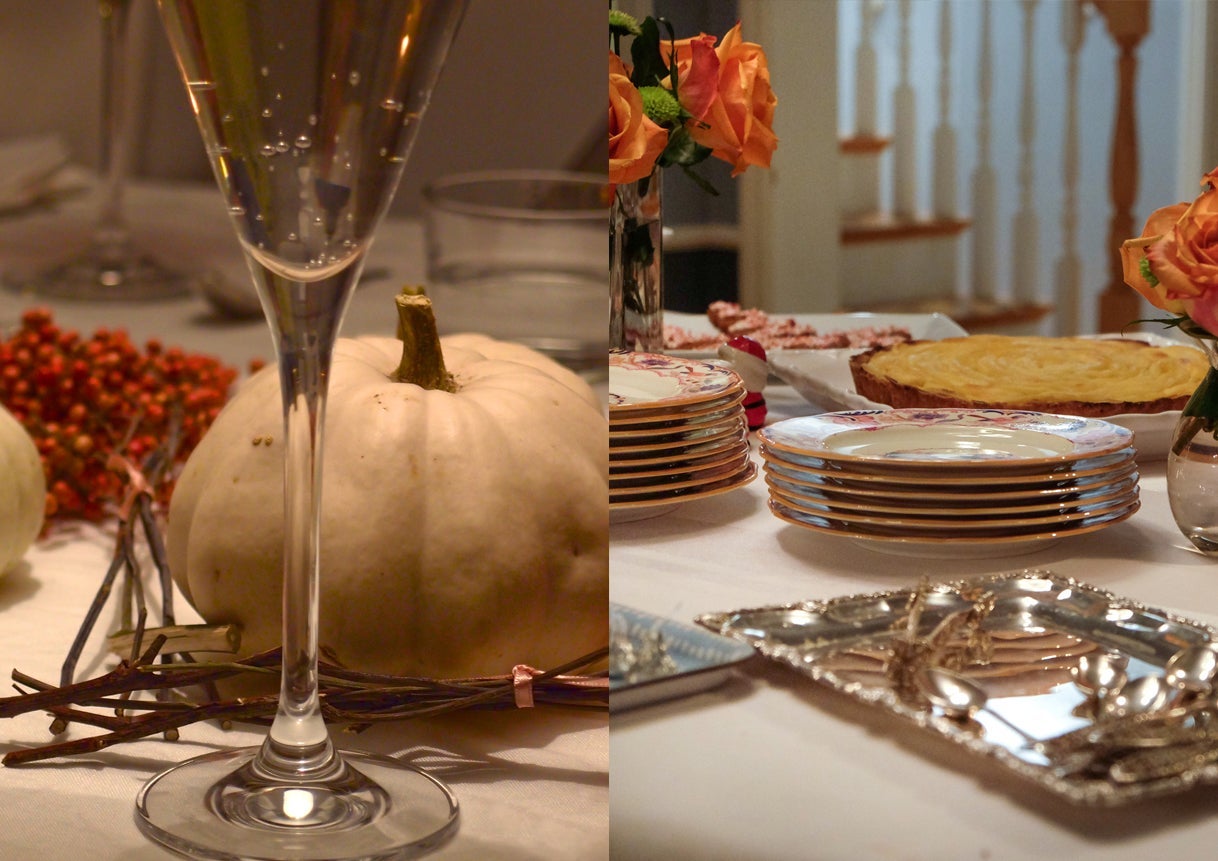 MINIMALIST METALLICS
With holiday decor, it's tempting to go over the top with bright colors and all gold everything. For a more modern and stylish twist, opt for metallic ornaments in a more minimalist design. Look for smaller, dantier pieces that won't overwhelm and take away from the natural beauty of your tree. For this look, think of metallics as neutrals—you can pair them with just about anything, from rich dark colors, to brights, and neutrals too.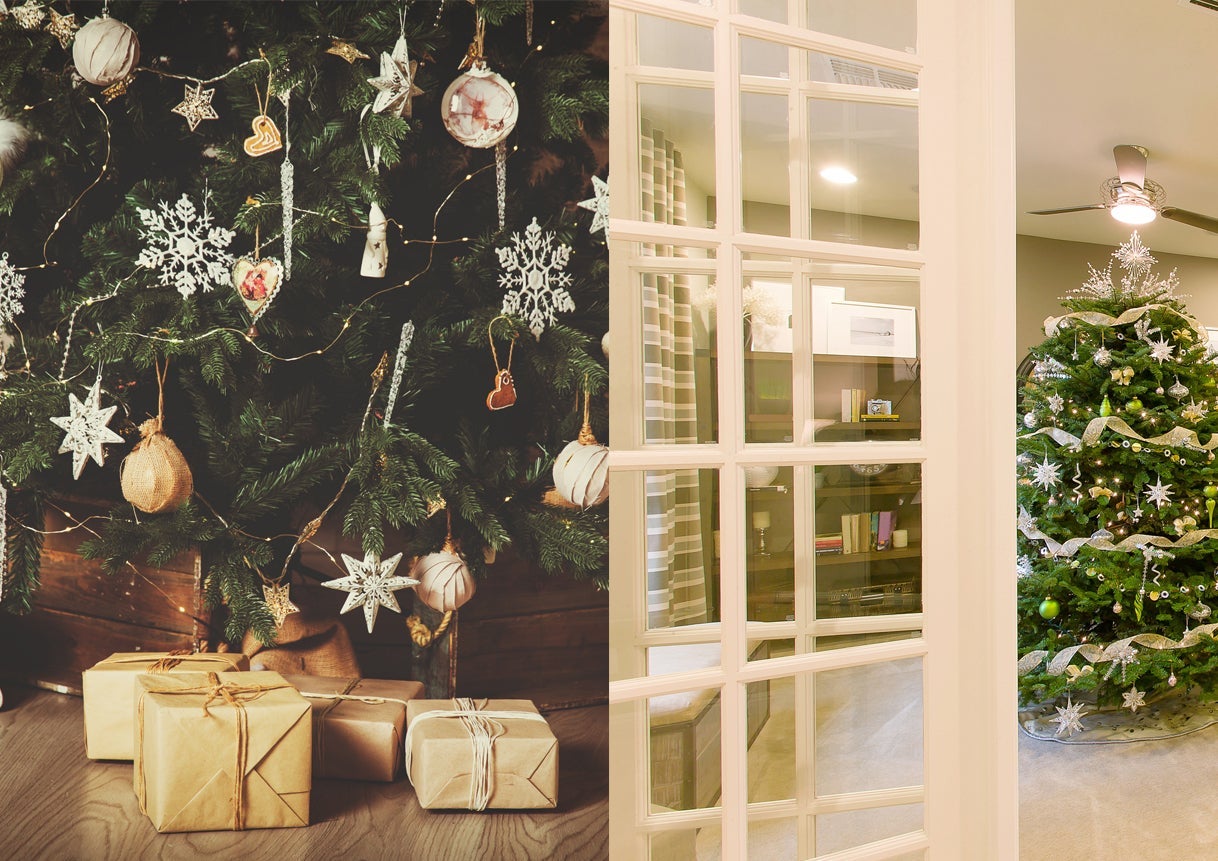 SUNNY CITRUS
A bright or pastel yellow wall gives you some wonderful options for creating a cozy atmosphere. Add in dark green natural boughs, garlands, and wreaths, and accent with ornaments in bright citrus colors like tangerine, lemon, lime, and orange. Even better, use the actual in-season fruits as decorative elements. A jar full of lemons as a centerpiece, and bright clementines worked into garlands are both gorgeous touches. (Of course, faux fruit ornaments work beautifully too!)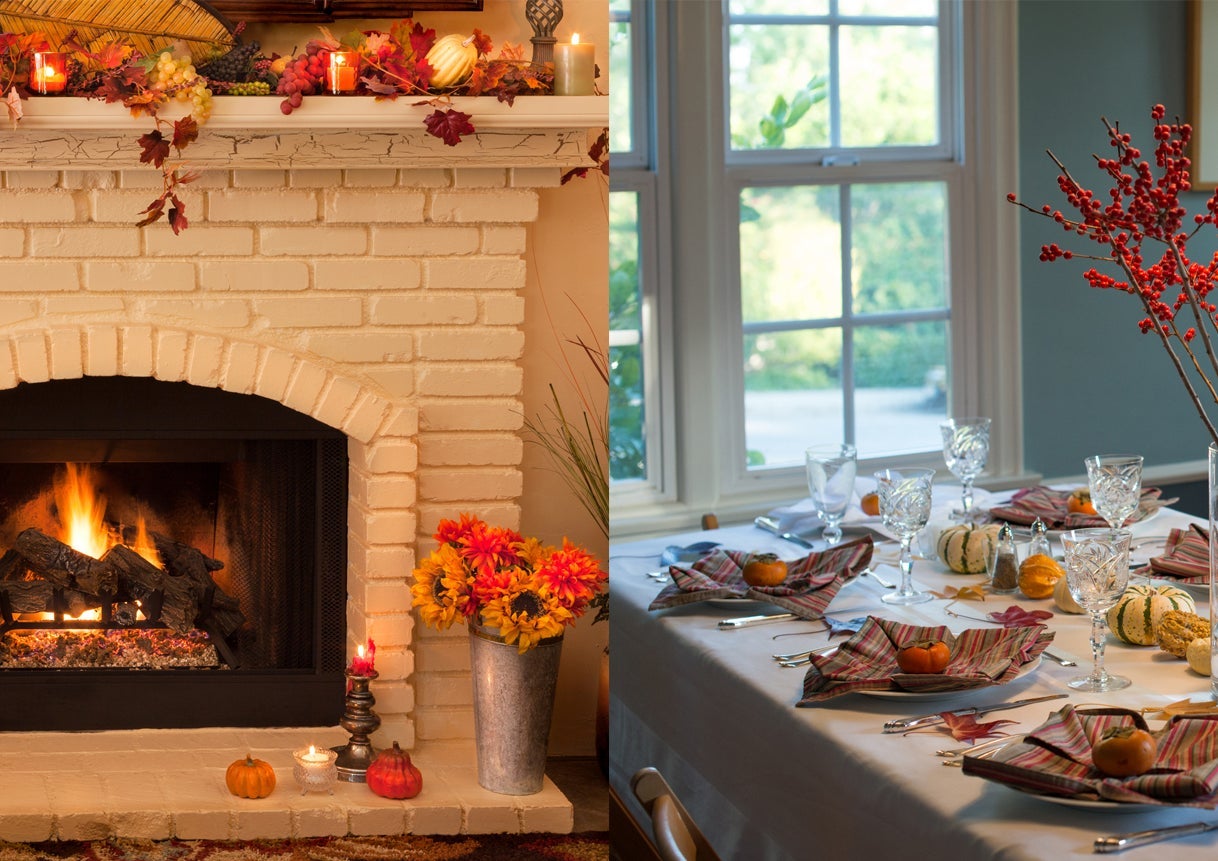 BRIGHT AND CHEERY RED
For a more opulent flair, go with traditional gold and green. To create a more rustic vibe, try pairing it with tan or orange. You can also add different shades of red to create a rich and warm feeling in the space.
You can't go wrong with using red as your base color for your holiday look. It pairs perfectly with neutral rooms, particularly spaces painted in a soft gray or white. It also pairs perfectly with shades of blue, green, and golden yellows.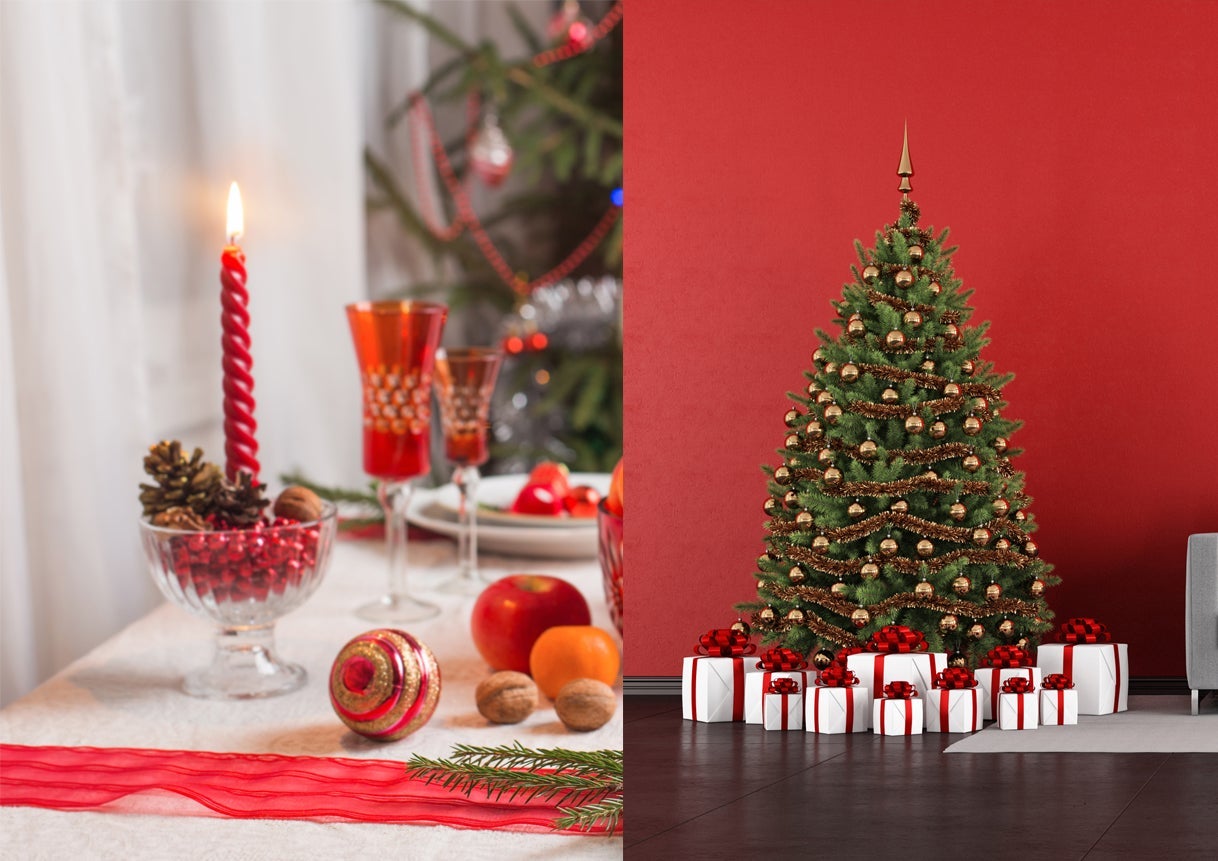 BEAUTIFUL, BOLD BLUE
Blue gives you a great base to work with. Adding silver and gold instantly creates an elegant setting that is perfect for entertaining. For an aura of simple sophistication, you can add white elements and even play with brighter and lighter shades of blue as accent colors. For a contemporary spin, you can also add pops of bright green.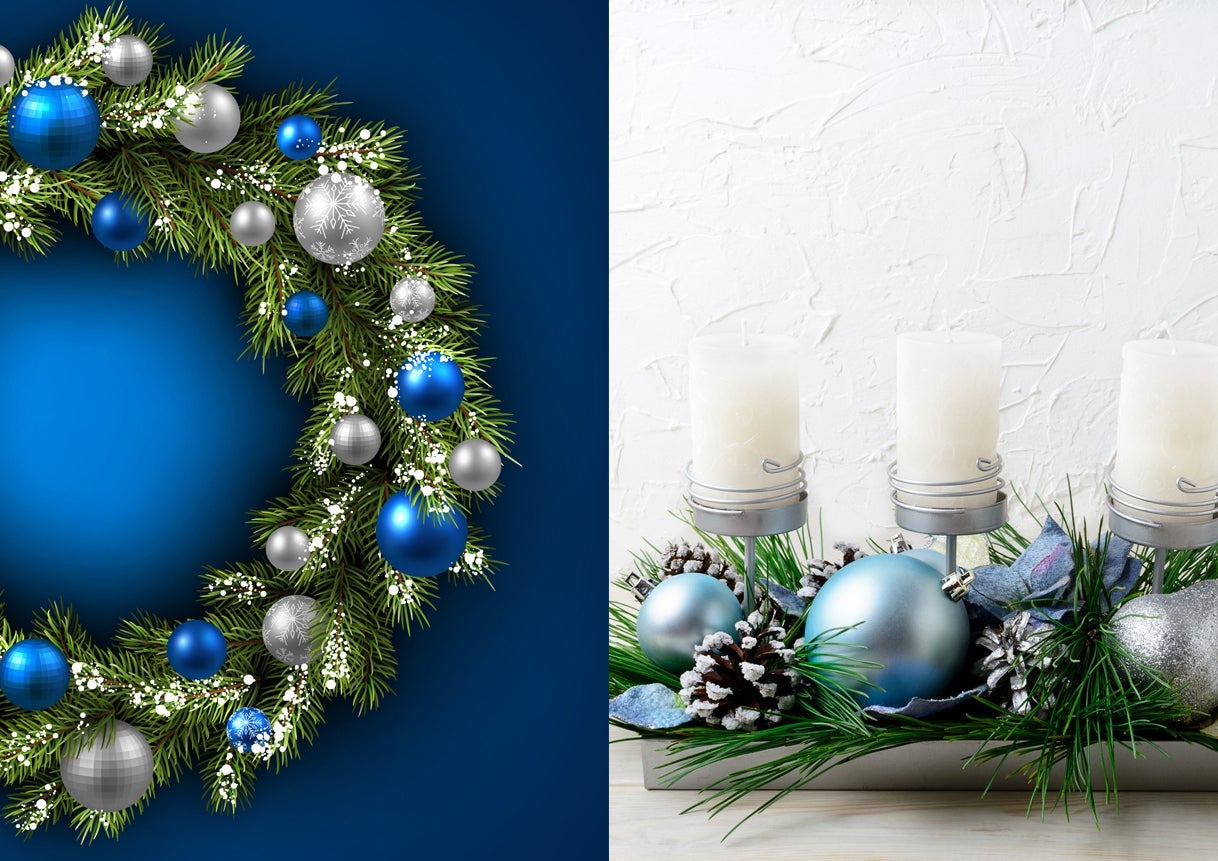 Once you've chosen your color palette, you're ready to have some fun. Choose pieces that match your theme, and try to add excitement by mixing up different textures, shapes, and sizes. Add ornaments, trinkets, wall hangings, and whatever sentimental items you want others to see. You can change up your throw pillows and flower arrangements to match your seasonal style too.
Need some extra holiday decorating help? Our friends at Just Organized by Taya are offering a special holiday home decorating service you should really check out. Find out all about it at justorganized.org.